Stephan Hammel
Stephan Hammel's work is focused on developing a historical materialist framework for the study of music. His research encompasses the history of Marxist approaches to the subject—both "Western" and "Eastern" variants—as well as the role of music in the communist movement. In addition, he harbors an interest in musical modernism in Latin America, especially as it relates to Left politics. Both agitator and educator, he frequently gives talks on political education. He has delivered papers at Left Forum, Historical Materialism, the American Society for Aesthetics, and the American Musicological Society.
Upcoming and recent lectures
"Musical Labor and Social Class," 21st meeting of the International Musicological Society, Athens, Greece, August 25, 2022
Invited presentation, Society for Ethnomusicology 68th Annual Meeting, Ottawa, October 19-22, 2023
Recent and forthcoming publications
Toward a Materialist Conception of Music History (Leiden: Brill, forthcoming)
"Critical Race Theory, Law, and Marxism," Sublation Magazine (2022)
Review: Alexander Bogdanov, Art and the Working Class, Marx and Philosophy Review of Books (2022)
 "Music, the Realist Conception of Art and the Materialist Conception of History,"  Twentieth-Century Music 16:1 (2019.)
"Marx This Time: On the Return of a Marxist Political Economy," New Politics (2018)
"Pitch, Tone, and Note," co-authored with Bryan Parkhurst, in The Oxford Handbook of Critical Concepts in Music Theory (2018).
 "On Theorizing a 'Properly Marxist' Musical Aesthetics," Ico-authored with Bryan Parkhurst, International Review of Aesthetics and Sociology of Music 48:1, (2017).
Co-host of  The Measures Taken. podcast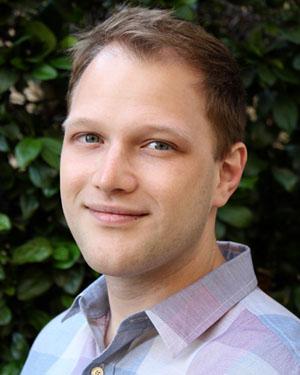 Specialization:
Musicology and Music Theory; Core faculty, History and Theory of Music PhD
Degree:
Ph.D., University of Pennsylvania, 2014, B.M., Rice University, 2008
Location:
2026 Contemporary Arts Center (CAC)