Nicole Mitchell
Nicole Mitchell is a creative flutist, composer and educator. Founder of critically acclaimed Black Earth Ensemble, Black Earth Strings, Sonic Projections and Ice Crystal, she composes for contemporary ensembles of varied instrumentation and size (from solo to orchestra and big band) while incorporating improvisation and a wide aesthetic expression. Mitchell's compositions bridge sound worlds between the familiar and the unknown by integrating new music with sounds from the legacy of jazz, gospel, pop and African percussion. As a flutist, Mitchell develops new improvisational languages through the coupling of her voice with the instrument.
A member of the Association for the Advancement of Creative Musicians (AACM Chicago) since 1995, Mitchell has worked with contemporary musicians including George Lewis, Steve Coleman, James Newton, Archie Shepp, Anthony Davis, Bill Dixon, Roscoe Mitchell, Muhal Richard Abrams, Anthony Braxton, Ed Wilkerson, David Boykin, Rob Mazurek, and Hamid Drake. She has been a featured flute soloist with Chicago Jazz Philharmonic, Chicago Sinfonietta Orchestra, AACM Great Black Music Ensemble, ICI Creative Orchestra (Germany), Vancouver NOW Orchestra (Canada), the Ramsey Lewis Freedom Ensemble and the New Black Repertory Ensemble (Chicago).
A recipient of the Herb Alpert Award in the Arts 2011, Mitchell has been named "the most important jazz flutist of her generation," (AllAboutJazz) and was awarded Top Flutist by Downbeat Magazine and the Jazz Journalist Association (2010, 2011). Her work has been featured on National Public Radio and in magazines including Ebony, Downbeat, JazzIz, Jazz Times, Jazz Wise, and American Legacy.
Selected Recordings and Compositions: click here
Teaching
Composition and improvisation; creative music collectives; jazz history; creative music ensemble.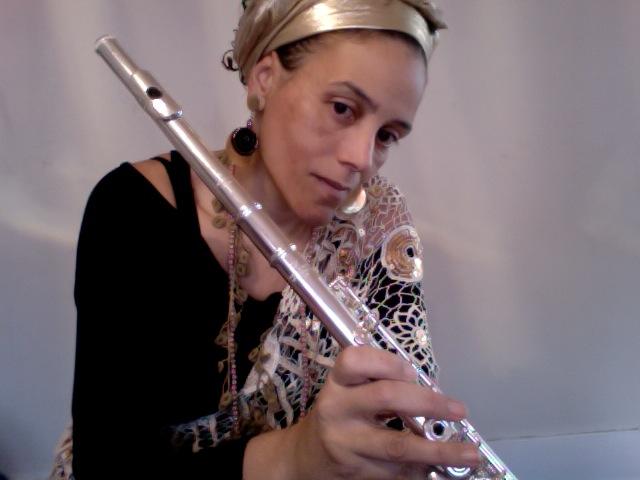 Degree:
M.M., Northern Illinois University, 2000
E-mail:
blackearthmusic@gmail.com