Kojiro Umezaki
Kojiro Umezaki is a performer of the shakuhachi, a composer of electro-acoustic works, and a specialist in developing music-technology systems for live performance. He performs regularly with the Silk Road Ensemble.
Notable recordings include Brooklyn Rider's Dominant Curve (In A Circle, 2010); The Silk Road Ensemble's Beyond the Horizon (Sony BMG, 2005), New Impossibilities (Sony BMG, 2007), Off the Map (World Village, 2009–Grammy Award nominee), and A Playlist Without Borders (Sony Masterworks, 2013); Yo-Yo Ma's Appassionato (Sony BMG, 2007) and Songs of Joy and Peace (Sony BMG, 2008–Grammy Award winner); Huun-Huur Tu's Ancestors Call (World Village, 2010); Beat in Fractions' Beat Infraction (Healthy Boys, 2007); and The Silk Road: A Musical Caravan (Smithsonian Folkways, 2002). His most recent album of mostly original works is (Cycles) (In A Circle, 2014).
Alongside creative research in contemporary intercultural practices in music associated with the historic Silk Road regions, he is a developer of portable and mobile interactive music systems and a creator of mixed-media collaborative works with interests in forms of hybrid music at the intersection of tradition and technology.
Since 2012, he has been involved with Turnaround Arts, a White House initiative under the President's Committee on the Arts and the Humanities. Born and raised in Tokyo, he holds a degree in Electro-acoustic Music from Dartmouth College.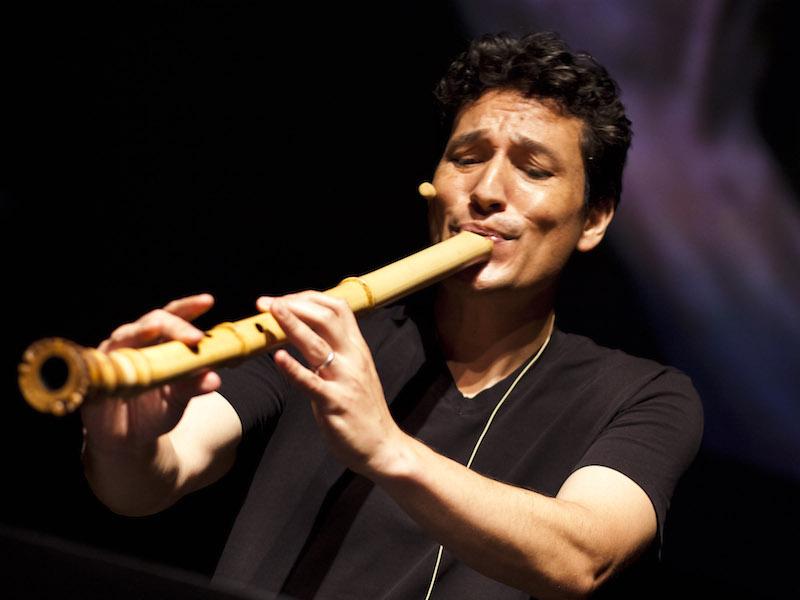 Specialization:
Integrated Composition, Improvisation and Technology
Location:
3019 Contemporary Arts Center (CAC)