UCI Jazz Small Groups - Winter Concert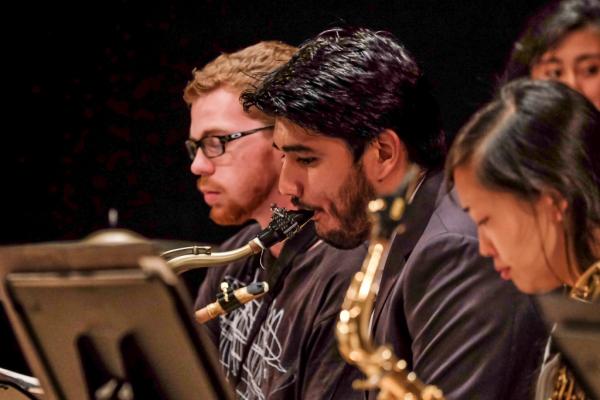 UCI Jazz Small Groups
Winter Concert 2018
Wednesday, February 21, 2018
8:00 pm
Winifred Smith Hall
The UCI Undergraduate Jazz Program is having its quarterly concert to showcase the Small Group student ensembles. There will be three groups under the direction of the Jazz Faculty. Please join us for an evening of exciting music and improvisation.
THE COMBOS:
The Advanced Combo
Kei Akagi: instructor & piano
Andy Francis: tenor sax
Nick Vanamburg: vibes
Gabriel Mallari: bass
Terran Artis: drums
Nick Ezpeleta: drums
The Wednesday Combo
Dr. Bobby Rodriguez: instructor & trumpet
Won Woo Cho: alto sax
Dominic Cerone: tenor sax
Nicholas Omary: guitar
Benjamin Elliott: piano
Gabriel Mallari: bass
Peyton Heaslip: drums
Spencer Reynen: drums
The Tuesday Combo
Darek Oles: instructor
Benjamin Lee: flute
Tadeusz Takahashi: tenor sax
Mitchell Seto: alto sax
Blaine Sayre: piano
Adam Kormandy: piano
Dylan Juhan: bass
Koosha Hakimi: drums
Andrew Ocampo: drums
Free admission and open to the public.
Dates:
February 21, 2018 - 8:00pm