Stephen Tucker
Stephen Tucker
Dr. Stephen Tucker was the conductor of the Symphony Orchestra at the University of California, Irvine, and a professor in music, teaching conducting, orchestration, and analysis at the Claire Trevor School of the Arts. Tucker's performances at the school include symphonic concerts, opera presentations and performances with the Dance Department.
Before joining the faculty at UCI Stephen Tucker pursued his doctoral studies at UCLA, where he was conductor of the Musical Theatre Workshop and assistant conductor for Opera UCLA. Prior to that, he held positions as music director of the Neumark Ensemble, a Southern California chamber orchestra and chorale, and the Southern California Young Artists' Symphony, leading numerous concert performances with both organizations.
Maestro Tucker has made conducting appearances in Bratislava, Slovakia, Budapest, Hungary, Canada, and, most recently, in Taipei, Taiwan. His five-week Taiwan stint was the inaugural exchange between National Taiwan Normal University and UCI, as part of a new "Sister School Agreement" between the two universities. In Taiwan, Tucker taught conducting and performed in the famed National Concert Hall in Taipei. In 2005, Maestro Tucker made his Avery Fisher Hall, Lincoln Center debut, conducting Beethoven's Choral Fantasy and Ravel's Concerto for the Left Hand. He has made additional appearances in the U.S. as either guest conductor or cover conductor for the Los Angeles Master Chorale, the Long Beach Symphony, and the Pacific Symphony.
Dr. Tucker's varied musical background and repertoire, equally rich in choral and symphonic works, makes him a sought-after conductor for orchestral concerts and opera presentations. He holds diplomas from the Vienna Conservatory, International Conductors' Institute, and Conductors' Institute at Hartt School of Music; a bachelor of music degree from Thayer Conservatory (Atlantic Union College), and both Master of Music and Doctor of Musical Arts degrees from the University of California at Los Angeles (UCLA). His twin brother, Dr. Paul Tucker, is the Director of Choral Activities at the University of Kansas (KU).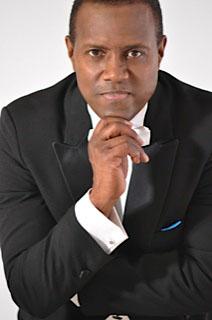 Title:
Professor and Robert and Marjorie Rawlins Chair of Music
Specialization:
Director, UCI Symphony Orchestra
Degree:
D.M.A. University of California, Los Angeles Tucker also holds diplomas from the Vienna Conservatory, Austria, and the Conductor's Institute.