Nina Scolnik
Nina Scolnik, pianist, has concertized in the United States and abroad as a recitalist, soloist with orchestra, chamber musician and collaborative pianist.
She has been a guest artist with the American, Angeles, Lydian, and Blaeu string quartets and has collaborated with principals of the Royal Concertgebouw Orchestra of Amsterdam, the Boston Symphony, and with distinguished cellists Nathaniel Rosen, Stephen Erdody, and the late Gerhard Mantel. Scolnik has also performed on important European venues such as the Rudolfinum in Prague and the Palais Auersperg in Vienna where she was a soloist with the Wiener Residenzorchester, as well as at celebrated music festivals in Vipiteno and Völs am Schlern, Italy; Festival Amaryllis in Mosnes, France; and the Ameropa International Chamber Music Festival in Prague, Czech Republic. She has also performed at the Williams International Piano Festival, Tulane University Keyboard Festival, Great Pianists at Stetson Series, and the Amherst, New World, and Aspen Music Festivals in the United States. Scolnik recorded Stravinsky's four-hand piano transcription of the Rite of Spring on two pianos with Lorna Griffitt for the Sacre Project, part of the Pacific Symphony's celebration of the 100th anniversary of the work's first performance.
Scolnik has distinguished herself internationally through her master classes, lectures, research, and clinical success in the rehabilitation of injured musicians. She has presented at music conferences, universities, conservatories, and festivals in the United States, Canada, France, Austria, Italy, and the Czech Republic, and is one of just a few specialists in the field who work with pianists afflicted with focal dystonia.
A Professor of Teaching in the Department of Music at the Claire Trevor School of the Arts, University of California, Irvine, Scolnik teaches piano performance, art song, chamber music, and pedagogy. For over three decades, Scolnik has groomed pianists for serious careers as performers, scholars, and teachers. Scolnik received the 2019 Excellence in Pedagogical Development Award from UCI's Division of Teaching Excellence and Innovation and the 2019-2020 Chancellor's Award for Excellence in Undergraduate Mentorship from UROP's Division of Undergraduate Education. A DECADE Mentor for the Department of Music, Scolnik also serves on the Claire Trevor School of the Arts Climate Council.
Born in Lewiston, Maine, Scolnik is a graduate of both the Oberlin Conservatory and the Juilliard School of Music. Her principal teachers have included Edna Golandsky, Dorothy Taubman, Martin Canin, Joseph Schwartz, Artur Balsam, Lenore Engdahl and Natasha Chances.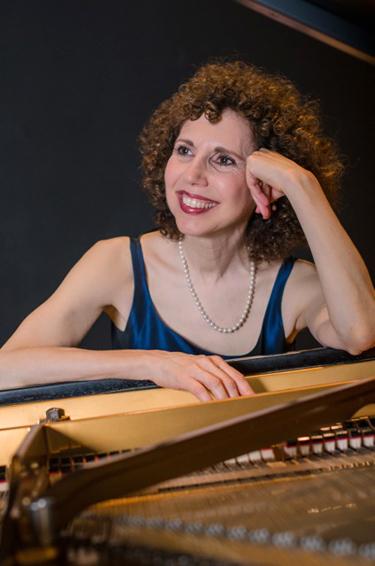 Degree:
B. Mus, Oberlin Conservatory; Diploma, Juilliard School