Mari Kimura
Mari Kimura is a violinist, composer, researcher, and a leader in the field of interactive computer music. She is renowned for her mastery of "subharmonics", the production of pitches that sound up to an octave below the violin's lowest string without retuning. Mari has premiered many notable compositions, including John Adams's Violin Concerto (Japanese premiere), Luciano Berio's Sequenza VIII (US premiere), Salvatore Sciarrino's Sei Capricci (US premiere), Mario Davidovsky's Synchronisms No. 9 for Violin (Japanese premiere), Tania Léon's Axon for violin and computer (world premiere), and Michael Harrison's Harmonic Constellations (world premiere). In 2007 she introduced Jean-Claude Risset's violin concerto Schemes at Suntory Hall with the Tokyo Symphony Orchestra. Her original cadenza for the concerto using subharmonics was published in Strings magazine. She has appeared as a soloist with orchestras such as the Hamburg Symphony (John Adams's The Dharma at Big Sur), Ensemble Kanazawa (György Ligeti's Violin Concerto), and Hong Kong Sinfonietta (Kaija Saariaho's Graal théâtre).
Mari has received a Guggenheim Fellowship in Composition, a Fromm Commission Award, a Composer-in-Residence award from IRCAM, and a Composers Now Creative Residency at The Pocantico Center of The Rockefeller Brothers Fund. Her work has been supported by grants and commissions from the New York State Council on the Arts (NYSCA), New York Foundation for the Arts, Arts International, New Music USA/Meet The Composer, Japan Foundation, Argosy Foundation, Vilcek Foundation, International Computer Music Association, Harvestworks, Music from Japan, and others. In 2011, she was honored with a "Great Immigrants: The Pride of America" award by the Carnegie Corporation.
Since 1998, Mari has been teaching graduate courses in interactive computer music performance at The Juilliard School. In 2013 she inaugurated a summer program as the chair of the Future Music Lab at the Atlantic Music Festival. The program focuses on high-level performers using the latest technology to compose and create the performance of the future. Since 2016, she is using "µgic", an original prototype WiFi sensor for extracting her bowing movement and musical expressions developed in collaboration with Liubo Borissov, supported by grants from Harvestworks, NYSCA, and The Rockefeller Foundation.
Mari's 2016 solo CD Harmonic Constellations (New World Records) features works for violin and electronics by American composers. Her 2017 CD Voyage Apollonian (Innova Records) features her works for Subharmonics and her interactive compositions using a motion sensor.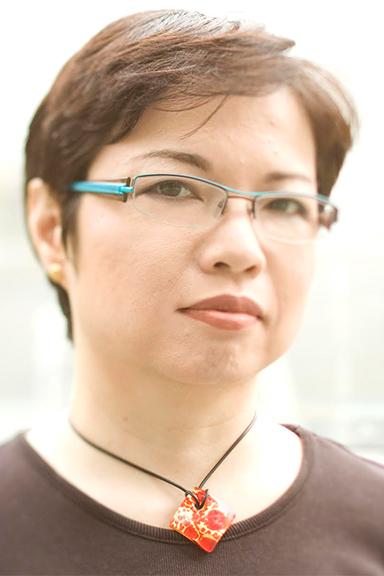 Specialization:
Core faculty, Integrated Composition, Improvisation and Technology PhD
Degree:
DMA, The Juilliard School, New York