Dawn Norfleet
Dr. Dawn M. Norfleet is a composer, flutist, vocalist, and scholar based in Inglewood, CA. An alumna of Wellesley College, she earned an M.A. in music composition and a Ph.D. in ethnomusicology in Music from Columbia University. Her dissertation, Hip-Hop Culture in New York City: The Role of Verbal Musical Performance, is cited in Current Musicology as "[o]ne of the first studies of hip-hop to incorporate extensive ethnography."   She has recorded on a number of recordings including saxophonist Kamasi Washington's four releases: The Epic, Truth, Harmony of Difference and Heaven And Earth. She is a versatile musician and bandleader with a broad range of roots and inspiration, from Claudio Monteverdi to Charles Stepney, with influences of jazz, soul, European, and global traditions. 
Dr. Norfleet has taught courses in the history of jazz, African American music, and hip-hop at several institutions including UC Irvine, Chaffey College, Colorado College, CSU Pomona, UC San Diego, and Grinnell College. She moderated UCI's online symposium, The 1619 Project in 2020 – "African American Music: The Sound of Freedom's Journey", and has presented performance lectures and discussions on topics ranging from protest music and Afrofuturism to improvisation at Occidental College, UC Davis, Washington State University, and University of Virginia.  Her scholarly publications include the reference books, African American Music: An Introduction (Routledge, 2015 and 2006), and Garland Encyclopedia of World Music: United States and Canada (2001).  She also contributed to Disney's Education Division and Black Enterprise Magazine. 
As a composer, Dr. Norfleet is versatile not only in jazz, "classical", and popular music, but also in areas beyond category. Early in her career, she won a competition for composers of choral concert music sponsored by the Leigh Morris Chorale, based in St. Paul., MN. The ensemble performed "Prayer", Norfleet's challenging composition based on text by Jean Toomer (1894-1967), which she'd written while in graduate school. She was a Jazz Composers Orchestra Institute fellow, where she was mentored by Gabriela Lena Frank. Her resulting composition – and first orchestra piece -- was selected for a reading by the American Composers Orchestra in New York City.  This work was later premiered by the Bloomington Symphony Orchestra.   After being selected as a Chou Wen-chung Fellow with the Gabriela Lena Frank Creative Academy of Music (GLFCAM) for two years, Dr. Norfleet was awarded two additional GLFCAM commissioning distinctions: a "Composers for Racial Equality in the Arts" (CREA) Fellowship, and the "Composing Earth Cohort" (the latter is a two-year program where she is charged with composing a piece inspired by intensive studies of urgent environmental issues). She has been commissioned by Ensemble for These Times to compose a duo for piano and violin for a Bay Area premiere in January 2023.  A component of this commission includes leading composition workshops at high schools in South Los Angeles.  Through CREA's joint commission with Utah State University, her trio for piano, 'cello, and baritone voice premieres in Utah, March 2023. There, she will also lead a master class on improvisation for vocalists.
An artist and educator dedicated to equity, diversity, and inclusion, Dr. Norfleet mentors youth and young adult composers and musicians with a focus on underrepresented racial and gender communities.  In addition to providing quality music education for children in underserved Los Angeles public schools, she also mentors brilliant young Black, Latiné, and female musicians through Luna Composition Labs and the NAACP through remote and in-person meetings, lectures, and master classes.  Cultural historian Robin D.G. Kelley describes Dr. Norfleet as a "true Renaissance woman".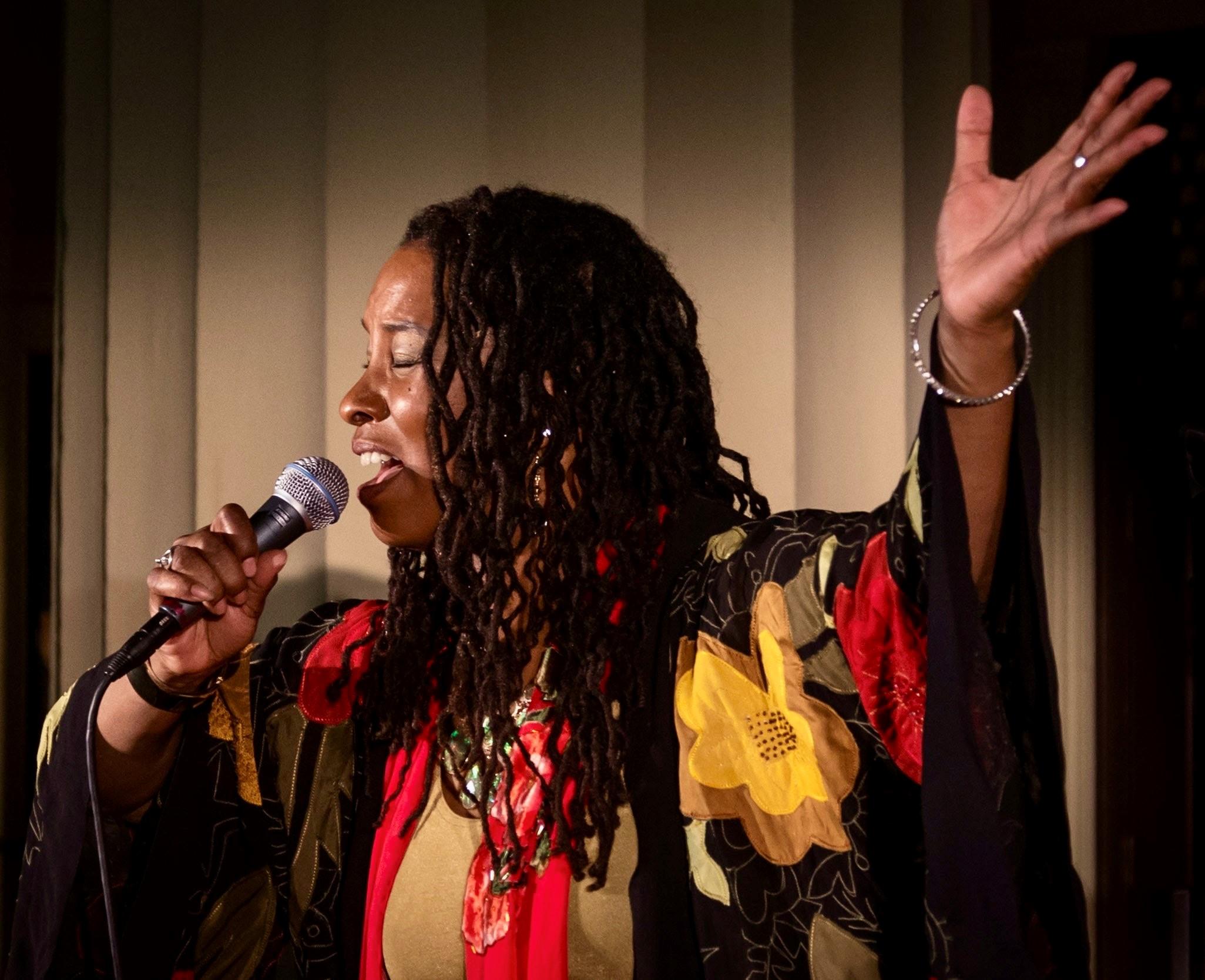 Degree:
Columbia University: Ph.D. in Music; M.Phil. in African American & East African Music; M.A. in Musical Composition