David Brodbeck
David Brodbeck's research and teaching has focused on Central European music and musical culture in the long nineteenth century and rock music.
He has published on topics ranging from the dances of Schubert and the sacred vocal music of Mendelssohn to various aspects of Brahms's music and on to intertextuality in recordings by the Beatles and the Beach Boys. Much of his earlier work on Brahms explores connections between biography and musical analysis. His book on Brahms's First Symphony, for example, addresses issues of genesis, extra-compositional allusion, and autobiographical content, concerns that are central, too, to his published essays on Brahms's youthful studies in counterpoint and later large-scale chamber works. His work of the last several years has turned to broader social questions. Among his recent publications are "Goldmark's 'Thoughts about Form and Style' . . . and the Wagnerians' Antisemitism" (Nineteenth-Century Studies); "'You Don't Just Stick It Together'; or, Things Paul (and John) Pinched from Brian" (Rock Music Studies, 2021); "Carl Goldmark and Cosmopolitan Patriotism" (Music History and Cosmopolitanism, 2019), "Heimat is Where the Heart Is; or, How Hungarian Was Goldmark" (Austrian History Yearbook, 2017), and the monograph Defining Deutschtum: Political Ideology, German Identity, and Music-Critical Discourse in Liberal Vienna (Oxford University Press, 2014), winner of both the Virgil Thomson Award, given by the ASCAP Foundation for the Outstanding Book in the Field of Music Criticism, and the Award for Excellence for a Book on Jewish Studies and Music, American Musicological Society. He is currently working on a book concerned with Brahms and German national sentiment.
He is the recipient of fellowships and grants from the National Endowment for the Humanities, the Alexander von Humboldt Foundation, the American Council of Learned Societies, and the American Philosophical Society, and is a past President of the American Brahms Society.
Prior to joining the faculty at Irvine, he taught at the University of Pittsburgh and the University of Southern California.
Teaching interests: Central European music and musical culture in the long nineteenth century, music and politics, music criticism and analysis, Anglo-American popular music in the pre-digital recorded music era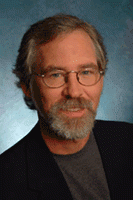 Specialization:
Musicology; Core faculty, History and Theory of Music PhD
Degree:
Ph.D., University of Pennsylvania, 1984
Location:
3045 Contemporary Arts Center (CAC)