Faculty Artist Series: Mari Kimura (violin)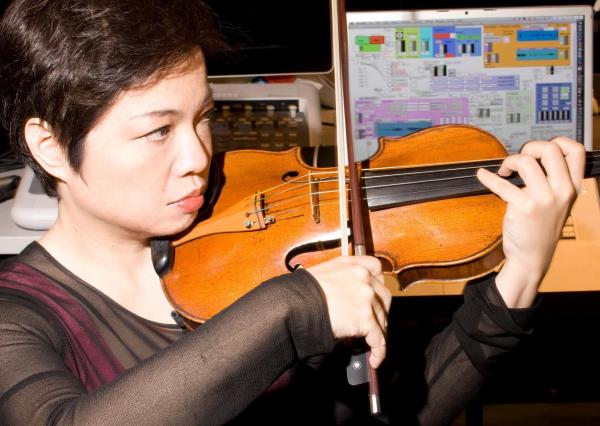 2019-20 Faculty Artist Series
Mari Kimura, Violin Recital "Tradition / Evolution"
Mari Kimura, violin
Yihui Liu, piano
Sunday, May 17, 2020
2:00 pm
Winifred Smith Hall
Music that is now called "traditional" or "classics" was once revolutionary. "A Virtuoso playing at the edge" (The New York Times) violinist/composer, Mari Kimura, presents a recital joined by a virtuoso pianist Yihui Liu, a graduate of Juilliard and current Ph.D. candidate in the Integrated Composition, Improvisation, and Technology (ICIT) program. This program will include a wide range of works such as Bach and Ravel, to Kimura's work and arrangements.
Tickets
General admission: $19
Seniors, Groups 10+, UCI Faculty & Staff: $16
Arts Subscribers: $14
UCI Students & Children under 17: $6