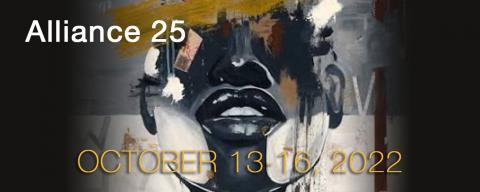 25th Anniversary African American Art Song Alliance
The African American Art Song Alliance is one of the nation's leading advocacy organizations, representing Black composers of Western classical art song. Its quinquennial conference is unique and inspirational for scholars and performers of this music. In an effort to maintain accessibility to everyone, there is no registration fee and usually no concert tickets. Come be part of this community of like-minded supporters!
October 13 - 16, 2022, we will convene a fourth conference on the performance, study, and support of art songs by African American composers. This 25th anniversary affair will focus largely on two areas: Social Justice, and the Harlem Renaissance Centennial Observation. Lectures, posters, composers, and performers are solicited for peer review. Submission deadline, May 15, 2022.
Please contact Emma Ginzel for any questions, eginzel@uci.edu.