Nicole Mitchell
NICOLE MITCHELL is a creative flutist, composer and educator. Mitchell is currently the William S. Dietrich II Endowed Chair in Jazz Studies at the University of Pittsburgh. She is also a Distinguished Affiliate Faculty member in the ICIT program at UC Irvine, where she previously served as a core ICIT faculty member from 2011 until 2019.
Founder of critically acclaimed Black Earth Ensemble, Black Earth Strings, Sonic Projections and Ice Crystal, she composes for contemporary ensembles of varied instrumentation and size (from solo to orchestra and big band) while incorporating improvisation and a wide aesthetic expression. Mitchell's compositions bridge sound worlds between the familiar and the unknown by integrating new music with sounds from the legacy of jazz, gospel, pop and African percussion. As a flutist, Mitchell develops new improvisational languages through the coupling of her voice with the instrument.
A member of the Association for the Advancement of Creative Musicians (AACM Chicago) since 1995, Mitchell has worked with contemporary musicians including George Lewis, Steve Coleman, James Newton, Archie Shepp, Anthony Davis, Bill Dixon, Roscoe Mitchell, Muhal Richard Abrams, Anthony Braxton, Ed Wilkerson, David Boykin, Rob Mazurek, and Hamid Drake. She has been a featured flute soloist with Chicago Jazz Philharmonic, Chicago Sinfonietta Orchestra, AACM Great Black Music Ensemble, ICI Creative Orchestra (Germany), Vancouver NOW Orchestra (Canada), the Ramsey Lewis Freedom Ensemble and the New Black Repertory Ensemble (Chicago).
A recipient of the Herb Alpert Award in the Arts 2011, Mitchell has been named "the most important jazz flutist of her generation," (AllAboutJazz) and was awarded Top Flutist by Downbeat Magazine and the Jazz Journalist Association (2010, 2011). Her work has been featured on National Public Radio and in magazines including Ebony, Downbeat, JazzIz, Jazz Times, Jazz Wise, and American Legacy.
Kei Akagi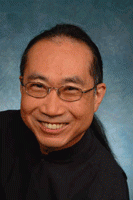 Pianist and composer KEI AKAGI has been a mainstay of the international jazz world for over two decades. As a UCI Chancellor's Professor of Music at the UC Irvine, he directs the jazz studies program. He also co-founded the ICIT MFA program in 2008 and served for several years as a core ICIT faculty member.
Perhaps best known for his work as a member of the Miles Davis band in the late 1980's, his career also includes extended associations with major figures such as Stanley Turrentine, James Newton, Joe Farrell, Al DiMeola, and Airto Moreira. In addition, he has performed or recorded with Art Pepper, Blue Mitchell, Freddie Hubbard, Ron Carter, Charlie Haden, Charnett Moffett, Tom Harrell, Bobby Shew, Eddie Harris, Slide Hampton, Steve Turre, Robin Eubanks, Jean-Luc Ponty, Jeff Watts, Allan Holdsworth, and others.
Akagi has recorded 12 CD's as a solo artist and leader. As a sideman and accompanist, he has appeared on over 40 CD's worldwide, including Miles Davis's last recorded works. He has also written numerous original works for his own and others' recordings, with over 30 compositions currently in publication. Akagi's performance schedule revolves around two major international concert tours a year.
Rae Linda Brown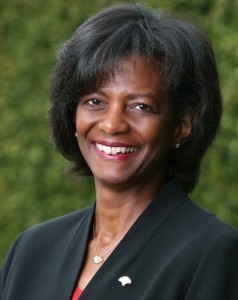 Dr. Rae Linda Brown (1953-2017) was one of the co-founders of the ICIT program. In 2008, she collaborated with other faculty to design the ICIT MFA emphasis and secure support for the new program from the university administration. Dr. Brown was a musicologist and seasoned academic administrator whose interdisciplinary orientation and radical sense of possibility was central to the founding definition of ICIT.
A faculty member in the Music Department for many years, Dr. Brown was a musicologist and also served as department chair as well as in other administrative positions on campus. Her contributions as a scholar, teacher and institution builder all reflected her commitment to a progressive institutional change, and to embracing the full range of contemporary, global music cultures. She was never one to shy away from conflicts or challenges, and she worked tirelessly both in and outside the classroom to advance her ideals, which included a deep love for European classical and jazz traditions as well as a passion for new musical forms and ideas.
Dr. Brown earned her PhD in musicology from Yale University in 1980 and focused her scholarly work on early 20th century African American classical composers. Most notably, she was the preeminent scholarly expert on Florence Beatrice Price, the first African American woman to achieve recognition as a major symphonic composer.
At UCI, Dr. Brown led the founding and development of our department's jazz program, and contributed to many other important changes in our department, in addition to serving as faculty assistant to the Executive Vice Chancellor and Provost, where she oversaw eight interdisciplinary programs across our campus. Helping to create the ICIT program was one of her final contributions before leaving UCI to become the Vice President of Undergraduate Education at Loyola Marymount University, and later Provost at Pacific Lutheran University in Tacoma, WA.
Dr. Brown dedicated her long career to progressive and innovative cultural work both within and beyond the music discipline. Given that African American women are profoundly under-represented among academic faculty and administrators, she was a groundbreaker in our field and surely faced countless challenges that many of us cannot fully comprehend. Yet despite this, she achieved the rank of Provost – highest level of distinction as an academic leader – and left indelible contributions to our field as a scholar, teacher and mentor. All of us who pass through the ICIT program are indebted to her work and vision.
Lukas Ligeti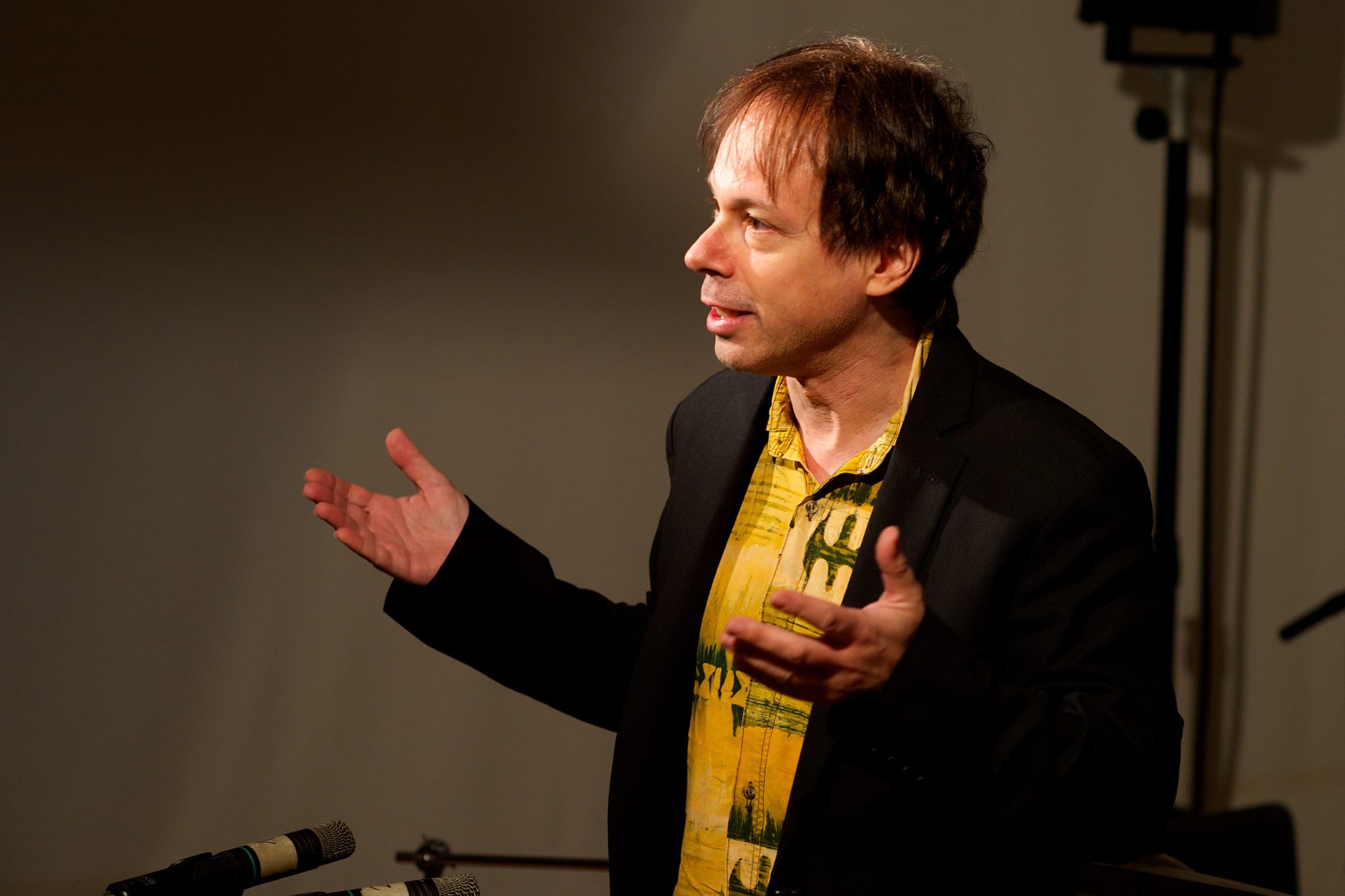 Lukas Ligeti is a composer and improvisor (on drums and electronic percussion) whose work is informed by a unique approach to rhythm and a special interest in intercultural collaboration. From 2015-2021, he was a faculty member at UC Irvine and core faculty in the ICIT program. He is currently an Extraordinary Professor (Distinguished Visiting Professor) at the University of Pretoria.
His compositions have been commissioned by Bang on a Can, Eighth Blackbird, the Kronos Quartet, Ensemble Modern, the American Composers Orchestra, the Vienna Festival, Goethe Institute, Armitage Gone! Dance, and many others. As a drummer, he has worked with John Zorn, Marilyn Crispell, Gary Lucas, John Tchicai, Henry Kaiser, Miya Masaoka, Michael Manring, Tarek Atoui, Thollem McDonas, etc., and co-leads the trio Hypercolor with Eyal Maoz and James Ilgenfritz. He has given solo concerts on five continents, performing on the Marimba Lumina, a MIDI controller designed by Don Buchla. He has been an artist-in-residence at the Museum of the History of Polish Jews in Warsaw and at the Sonoscopia experimental music association Porto, Portugal, among others. Active in experimental collaboration in Africa for more than 25 years, he co-founded the ensemble Beta Foly in Côte d'Ivoire and co-leads Burkina Electric, the first electronica band from Burkina Faso, and has also worked in Egypt, Uganda, Kenya, Zimbabwe, Lesotho, Mozambique, etc.
Ligeti studied composition at the University of Music and Performing Arts in Vienna, Austria, his city of birth. He was a visiting scholar at Stanford University and subsequently lived in New York City from 1998 until 2015. He holds a PhD from the University of the Witwatersrand in Johannesburg, South Africa, where he was previously composer-in-residence, and has also taught at the University of Ghana. Among other prizes, he received, in 2010, the CalArts Alpert Award in Music. www.lukasligeti.com.