Colleen Reardon
Ph.D., University of California, Los Angeles
Colleen Reardon's research centers on musical culture in Siena from the sixteenth through the nineteenth centuries. She has received a Fulbright Fellowship and two grants from the National Endowment of the Humanities to pursue her work in Italian archives. She is currently President-elect of the Society for Seventheenth-Century Music and will formally assume the presidency from April 2017 - April 2019.
Current Research Projects
Theatrical music in Siena (1669-1750); nuns, divas, and castrati in 17th-century Italy; Stephen Sondheim; film music
Teaching
European art music 1100-1830; opera; Jane Austen and music; Sondheim's musicals; film music
Selected Publications
A Sociable Moment: Opera and Festive Culture in Baroque Siena. New York: Oxford University Press, 2016.
Holy Concord within Sacred Walls: Nuns and Music in Siena, 1575-1700. New York: Oxford University Press, 2002.
Agostino Agazzari and Music at Siena Cathedral, 1597-1641. Oxford: Oxford University Press, 1993.
(Co-Editor) Music Observed: Studies in Memory of William C. Holmes. Warren, Mich.: Harmonie Park Press, 2004.
(Co-Editor) Music franca: Essays in Honor of Frank A. D'Accone. Stuyvesant, NY: Pendragon Press, 1996.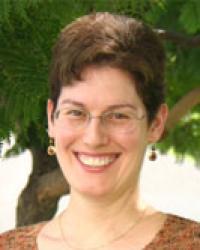 Specialization:
Musicology; Undergraduate Advisor