The Transformations Suite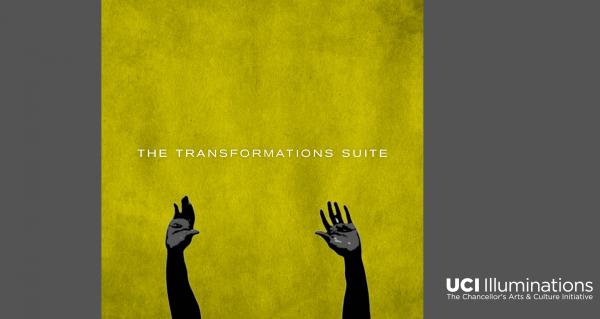 UCI Illuminations
The Transformations Suite
Friday, April 21, 2017
8:00 pm
Winifred Smith Hall
Free Admission
On October 12, 2016, composer, pianist and director Samora Abayomi Pinderhughes releases his striking and acclaimed project, The Transformations Suite. Continuing in the tradition of artists like Bob Marley, Duke Ellington, Marvin Gaye, Billie Holiday, and Tupac Shakur, the suite paints a musical picture of the current state of social inequality and injustice in the United States and beyond.
Pinderhughes has spent the past five years writing, recording, and producing The Transformations Suite, which combines music, theatre, and poetry to examine the radical history of resistance within communities of the African diaspora. The themes of the suite move through five distinct phases: Transformation, History, Cycles, Momentum (parts 1 and 2), and Ascension.
Within this framework, the project connects contemporary issues, such as the prison industrial complex and the Black Lives Matter movement, with the history of revolutionary movements of color. The composition builds a bridge between the past and the future – all within the context of poignant, beautiful, and sweeping moments created by the suite's music. The powerful lyrics consist mostly of original poems by actor and poet Jeremie Harris, augmented by contributions from Pinderhughes, Saul Williams, and Tupac Shakur.
The Transformations Suite has been performed throughout South America and the U.S., at venues including the American Museum of Natural History, the Harlem Arts Festival, Juilliard, UC Irvine, NYU, Joe's Pub, the Jazz Gallery, MoMA, and Columbia University. Most recently, the project was featured as part of Blackout for Human Rights' #MLKNow event which was viewed by over 500,000 people and trended #1 on Twitter.
Centered in the belief that there is a soundtrack to every revolution, the vision for The Transformations Suite is that it will foster dialogue on social justice issues throughout the world, show how art can create social change, contribute to the powerful growing movement on behalf of black lives around the country, and empower all people – especially youth – to make their voices heard.
The release of The Transformations Suite will be preceded by an event called "Black Male Re-Imagined", a project co-presented by the Campaign for Black Male Achievement, where The Transformations Suite will serve as the prism through which artists and activists reflect on the current state of our nation. This event, doubling as the album's release show, will take place on October 11 at The Kennedy Center.