2016-17 Music: Faculty Artist Series Subscription Package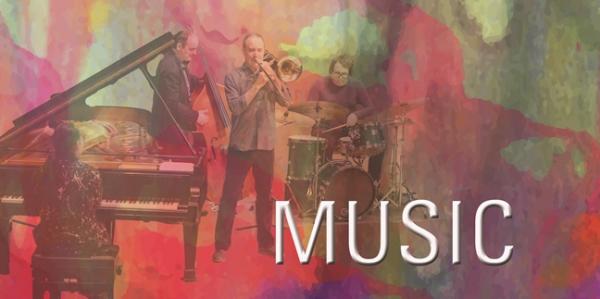 FACULTY ARTIST SERIES CONCERTS
Five concerts for just $74 per person!
---
London Music Club Quartet
Saturday, November 19, 2016 at 8 p.m.
Winifred Smith Hall
Haroutune Bedelian and Lorna Griffitt will be joined by British/Brazilian cellist David Chew OBE and British/American violist and conductor Russell Guyver in a performance of piano quartets by Mozart and Brahms. The group was founded in the 1970's in London and has since appeared in major venues internationally.
---
Nicole Mitchell Ensemble
Saturday, February 4, 2017 at 8 p.m.
Winifred Smith Hall
 
Nicole Mitchell, flutist and composer, unveils a new project featuring her compositions entitled "Resilience."
---
Darryl Taylor and Jory Vinikour in Recital
Friday, May 5, 2017 at 8 p.m.
Winifred Smith Hall
Pre-concert lecture by Dr.  John Glenn Paton, at 7:10 p.m.
The subject is in "The Solo Cantatas of Rosanna Scalfi Marcello"
Darryl Taylor is joined by Grammy Award nominated harpsichordist Jory Vinikour, acknowledged as one of the world's leading players on that instrument, in a program of vocal music. Joining the duo will be Frances Bennett, soprano, Albert Lee, tenor, and Heather Vorwerck, viola da gamba. This program will feature works by Handel, Howells, Britten, and will premiere works by baroque composer, Rosanna Scalfi Marcello.
---
Lukas Ligeti: Between Many Worlds
Friday, May 19, 2017 at 8 p.m.
Winifred Smith Hall
Lukas Ligeti introduces himself to the UCI community with a concert showcasing the extreme breadth of his creative output. Marimba virtuoso Ji Hye Jung performs Thinking Songs, a solo work stretching the limits of this instrument, and Lukas' ensemble Notebook comes to Irvine from NYC to perform music combining composition and improvisation in far-reaching, original ways.
---
Hossein Omoumi and Friends
Saturday, May 20, 2017 at 8 p.m.
Irvine Barclay Theatre
The main foundation of classical Persian music is classical Persian poetry, one of the most ancient bodies of literature in the world. The music on this program is based on the poems of Rumi, Hâfez and Attâr, whose poetry is the vehicle through which they expressed their philosophy and approach to life. Inevitably, the music that has evolved based on this poetry is also deeply spiritual and mystical.
Dates:
September 19, 2016 (All day)