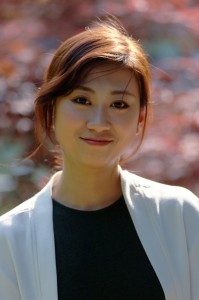 Chinese composer, concert pianist Yihui Liu​ started studying music when she was 6 years old, and came to the States in 2011 to continue her dream in music.
Yihui composes music for films, video games, and also produces original compositions for performance. Current commission projects includes video game ​Mastery​ by Tunacat Studio, VR pre-show experience for musical Higher Education, mobile game ​Voices ​during the 2018 Global Game Jam. Short film projects includes ​Tricks of Mind, Artistic Insanity, Farewell Fay, One Man's Story​, Mile Markers​ (Pubmusic Production). Yihui is currently the board member and recording engineer of Duskbus Music based in Irvine, CA.
As a concert pianist, she has performed in venues such as the Kennedy Center. Her recitals are heard all over the world including the U.S., Netherlands, Czech Republic, France, Germany, Austria, Canada, Singapore, Hong Kong and Macau. She has performed as the soloist with orchestras including the Juilliard PianoScope Chamber Orchestra, Oberlin Orchestra, among others. She was invited as guest soloist to the Holland Music Session, and her interpretation of Ravel's music has been awarded by the Fontainebleau School in France.
Yihui finished her Master of Music at The Juilliard School, and Bachelor of Music at Oberlin Conservatory in Ohio. She has studied film composition and music production with Edward Bilous. She was in the New Juilliard Ensemble working with Joel Sachs, as well as participated in the Composer-Choreographer project at Juilliard, where she also studied music business with William Baker, Baroque keyboard music with Peter Sykes, music theory with Jonathan Dawe. She had studied piano performance with Matti Raekallio and Robert Shannon. She studied Max MSP on topics about audio DSP and programed music with Christopher Dobrian and Mari Kimura, and sound design with Vincent Olivieri, conducting with Raphael Jiménez, and Jazz theory with Bobby Ferrazza. Yihui is currently pursing her Ph.D degree in the Integrated Composition, Improvisation, and Technology program (ICIT) at UC Irvine.
Yihui enjoys collaborating with people from different disciplines, and loves horror movie and Japanese anime.