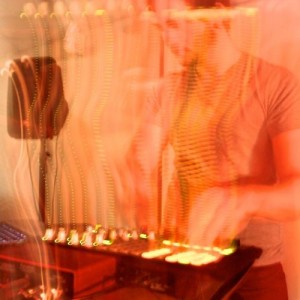 Josh Simmons is an electronic musician and multimedia artist.
Josh's works are an immersive experience for audience members and performers. Josh aims to engage all of the senses through use of digital multimedia, believing that it is an unnatural phenomenon to hear sound divorced from spectacle. Through employing aural and visual semiotics, Josh plays on the expectations, and emotions that the audience has assigned to various well known symbols. His multimedia works have been screened at the Joint ICMC – SMC 2014 Conference in Athens, and at ACMC 2014 in Melbourne, and his music has been read by members of the Toledo Symphony Orchestra.
In addition to concert and theatrical works, Josh produces electronic dance music, and freelances as a 3D animator under the moniker Simsies. His recently commisioned work includes over two hours of visual accompaniment for Olivier Messiaen's piano tour de force, Vingt regards sur l'enfant-Jésus, Luciano Berio's saxophone work, Sequenza IXb, and many other projects.
More work can be seen and heard at:
Portfolio: http://simsi.es