CLASSic Synthesizer Studio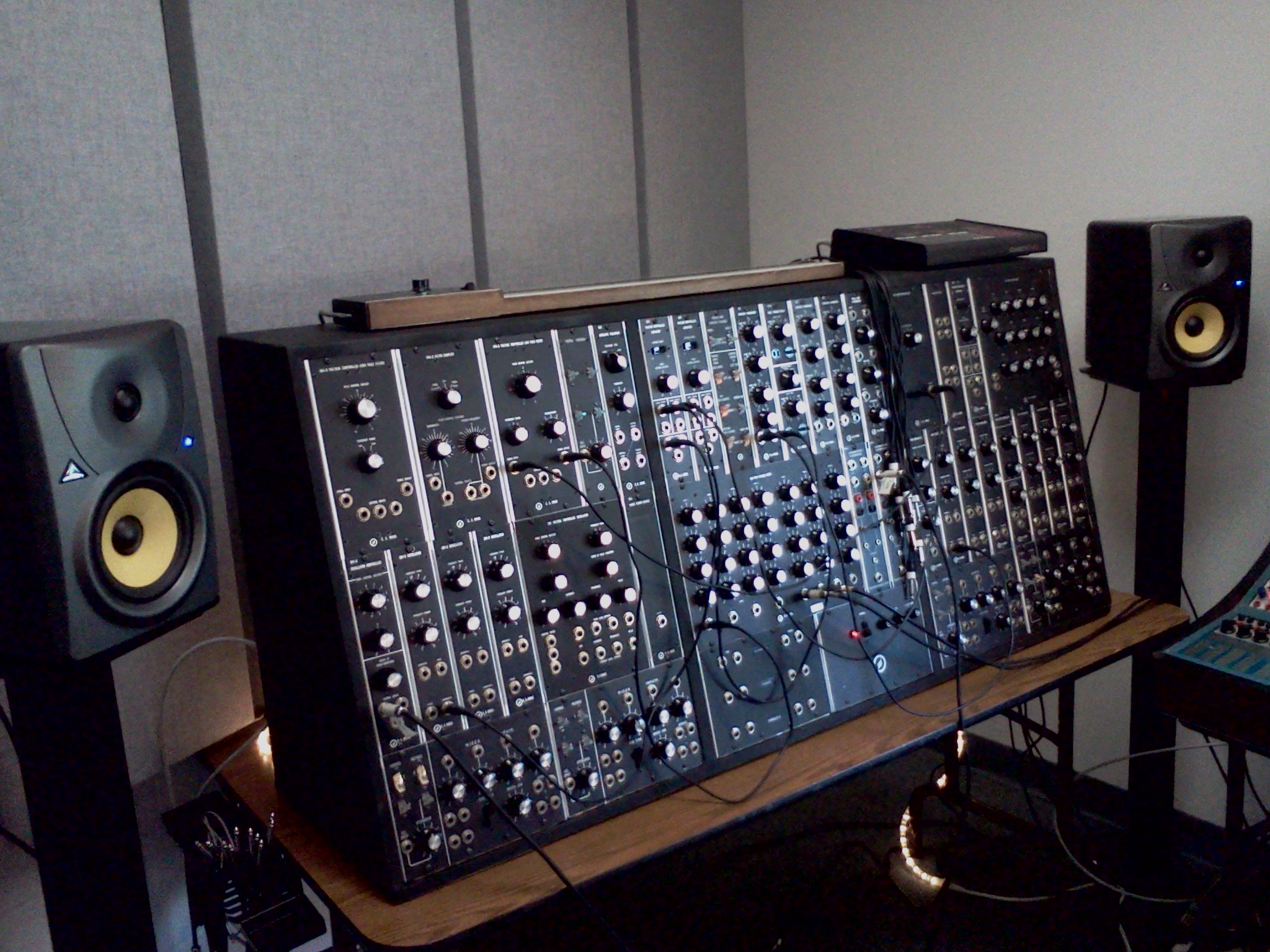 ---
The Gassmann Electronic Music Studio in the Claire Trevor School of the Arts has a small studio of "vintage" synthesizer equipment for students to gain hands-on experience with analog synthesizers of the late '60s, '70s, and early '80s. The CLASSic Synthesizer Studio (Classic Laboratory for Analog Sound Synthesis) features a Moog modular synthesizer (circa 1970), two early Buchla synthesizers (1970s), a Roland Jupiter 6 (early 1980s), and other old synthesizers. A computer workstation is included to send control voltages to the pre-digital synthesizers, as well as to capture clean recordings of the sounds produced by those devices.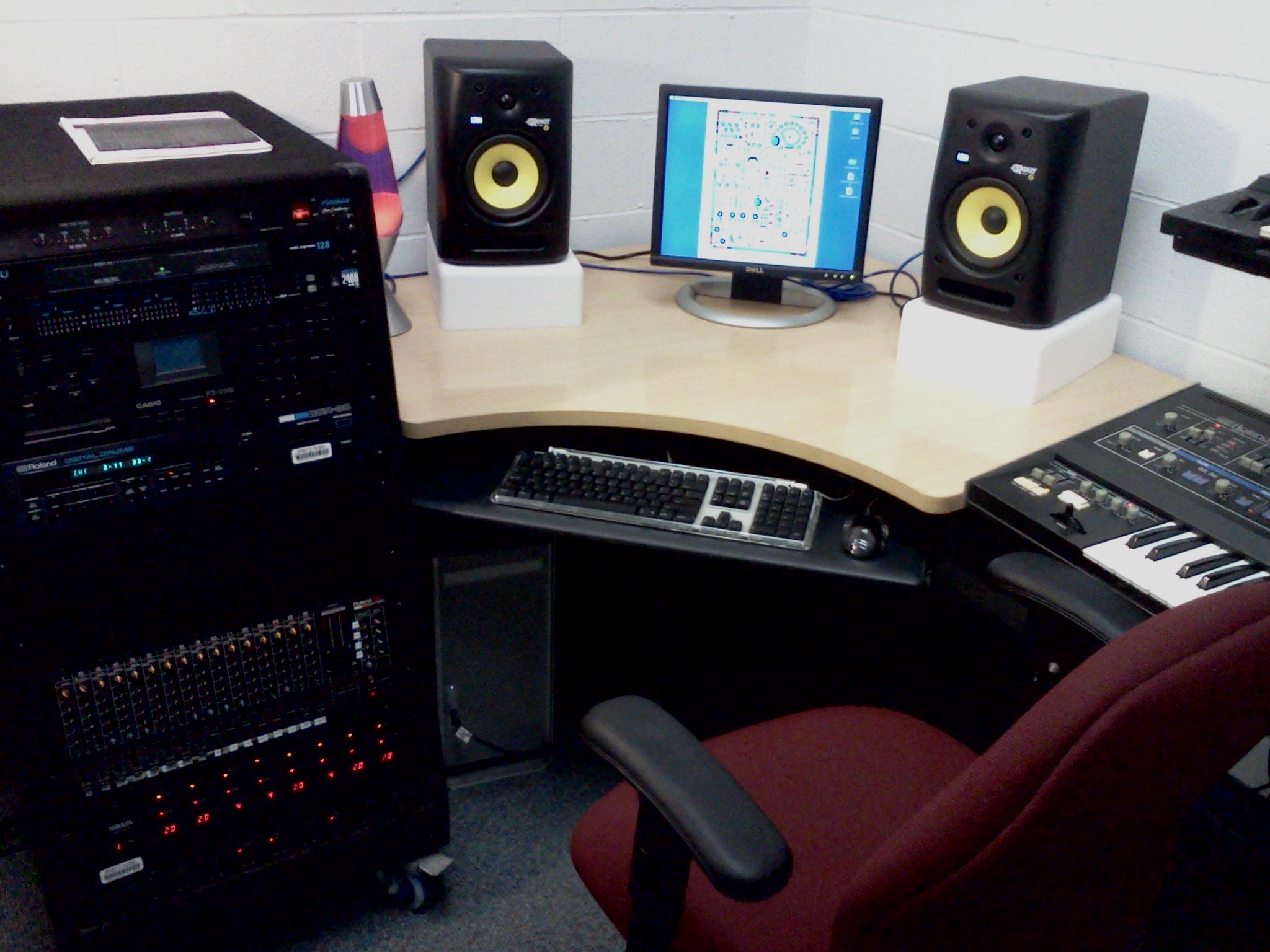 The Moog synthesizer pictured above and the Buchla synthesizers pictured below have been refurbished by Kevin Lightner.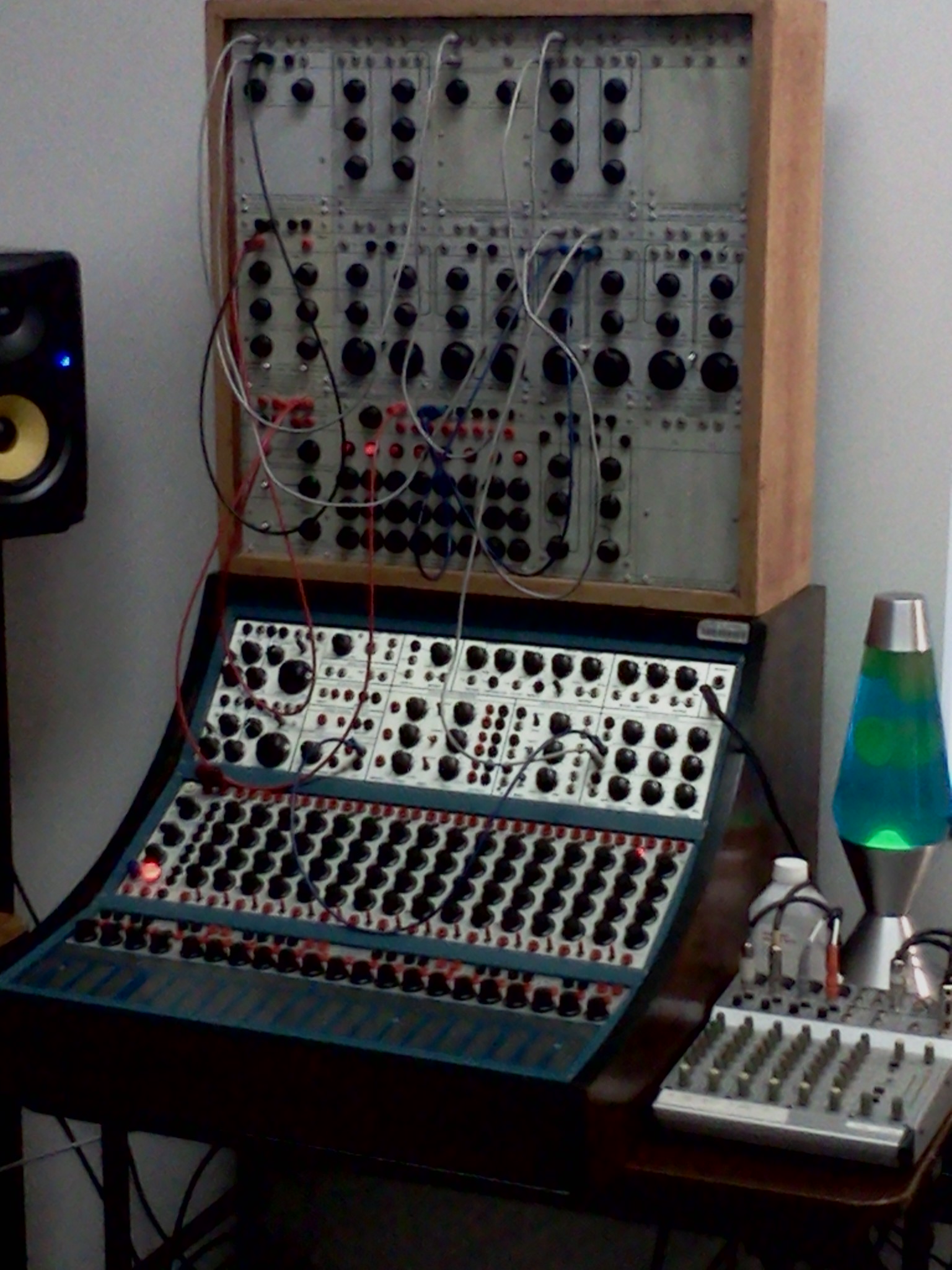 Shortly after the CLASSic was opened, Oliver Dobrian recorded this (live, unedited) improvisation on the Buchla 200.
---
Here is a video (part 1 and part 2) demonstrating some basic operations of the CLASSic Moog modular synthesizer.
Here is a video giving a basic introduction to the studio. Some of the information in it is obsolete, but it still contains some pertinent and useful information.
Here is the documentation of the connections in the studio.
---
This page was last modified August 25, 2022.
Christopher Dobrian, dobrian@uci.edu