! -- This page was last modified on June 15, 2004 -- >
Gassmann Electronic Music Series
2003-2004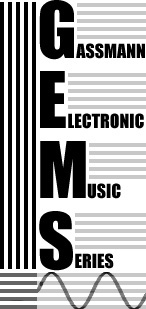 2003-2004
---
WINTER 2004
---
February 25, 2004
The Sounds of Chaos
MIMI and the Illuminati Duo
Winifred Smith Hall, UCI
Wednesday, February 25
8:00 pm - Free
Ami Radunskaya, cellist and professor of mathematics at Pomona College, and violist Ezra Buchla perform a recital that demonstrates some musical and visual manifestations of chaotic dynamical systems.
The performers use mathematical models as a way of experimenting with the control of emergence and decay of chaotic forms. The equations, with their built-in "control knobs", or parameters, are used for expressive real-time interaction with algorithmic compositions. The equations generate a series of numbers, and these numbers are used as source material for the scores played by the instrumentalist, as well as for the musical material generated by the computer. The instrumentalists, playing electric cello, viola, and Thunder (a MIDI controller built by Buchla and Associates), interact with the computers by modifying, in real time, the rules of connection and interaction between the machines.
This recital is sponsored jointly by the Gassmann Electronic Music Studio and the UCI Math Club. Earlier in the day Ms. Radunskaya will also be giving a lecture to the math club on "Music and Dynamical Systems" at 4:00 pm in Room 124 of the Multipurpose Science and Technology Building. The lecture is free and open to anyone interested.
---
SPRING 2004
---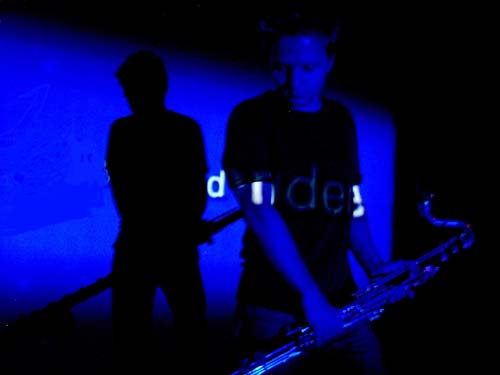 April 14, 2004
Gareth Davis
Music for Clarinet and Computer
Winifred Smith Hall, UCI
Wednesday, April 14
8:00 pm - Free
Gareth Davis performs a concert of European compositions for clarinet and computer-generated sounds, featuring works by Nicola Sani, Luigi Ceccarelli, Horacio Vaggione, Ton Bruynel, and Martin Stig Andersen.
Gareth Davis studied with Antony Pay and Roger Heaton in London and then with Harry Sparnaay in Amsterdam. He was invited by the French cellist Alain Meunier to attend the Accademia Chigiana di Siena on a Scholarship and study chamber music with Yuri Bashmit, Katia Labeque, Tchaikovsky Prize winner Mario Brunello, and the Italian composer Luciano Berio. Since his debut at the age of 18 at London's Wigmore Hall, Gareth has gone on to play throughout Europe, North America and Asia. He has played under conductors such as Riccardo Chailly, Sir Simon Rattle, Diego Masson, Gregory Rose and Roger Norington with orchestras and ensembles including the Philarmonia, Sinfonietta, ECO, Netherlands Radio Orchestra and Sinfonia 21.
---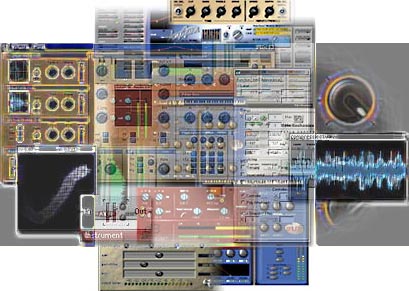 March 10, 2004
NEW COMPUTER MUSIC
A Concert of Compositions by UCI Students
Winifred Smith Hall, UCI
Wednesday, March 10
8:00 pm - Free
Students of the UCI course in Computer Music Composition, taught by Christopher Dobrian, present a concert of their original compositions for computers and electronic instruments.
---
For more information about these events, call (949) 824-7288.
---
This page was last modified on June 15, 2004.
Christopher Dobrian
dobrian@uci.edu