! -- This page was last modified on April 21, 2001 -- >
Gassmann Electronic Music Series 2000-2001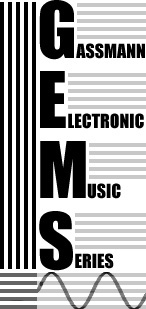 ---
"My Body Became a Trombone"
Music and Media Building, Room 220
University of California, Irvine
8:00 pm, Free
A solo recital of unique compositions by one of Europe's leading modern composers: a riveting concert of thought-provoking works by iconoclastic composer and virtuosic performer Vinko Globokar.
---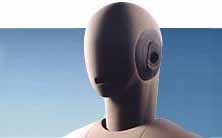 "3D Sound"
Arts Studio Four, Dance Loft, Room 201
University of California, Irvine
5:00 pm, Free
Seasoned Los Angeles recording engineer and president of VR Sound Franz Pusch demonstrates sound recording in the 21st century using Binaural Head Systems. A brief introduction to the use of head-related transfer functions in stereo sound recording, for virtual reality recordings of acoustic musical instruments.
---
"BitHeadz Software Synthesis and Sampling"
Music and Media Building, Room 316
University of California, Irvine
5:00 pm, Free
CEO of the music software company BitHeadz, Inc. Steve O'Connell has been designing sound synthesis methods for years. He will discuss his development of new software synthesizers for personal computers, and will consider their effect on the symbiotic relationship of computer technology and popular music culture. Today's general-purpose computers are more than fast enough for sophisticated software synthesis and sampling. Using the current generation of Macs and PCs, you have more horsepower at your fingertips than the current generation of hardware synthesizers; and the integration between synths and sequencers is superior since they're on the same machine.
---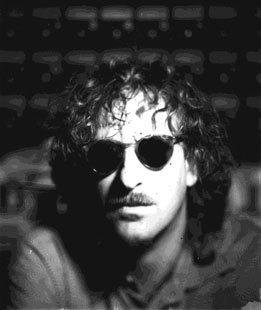 Tuesday, January 30
DAVID WAS
"...a digi-neophyte who has survived with comparatively lo-tech skills..."
Music and Media Building, Room 316
University of California, Irvine
5:00 pm, Free
David Was, one half of the songwriting/production team that created the band Was (Not Was), discusses his use of technology in his work as a composer and producer of diverse music ranging from R&B to film scores to television.
---
"Music for the Film Industry"
Winifred Smith Hall
University of California, Irvine
3:00 pm, Free
Internationally renowned percussionist/composer/conductor Don Williams presents an interactive masterclass on "Music for the Film Industry", assisted by recording engineer Adrian Van Velsen. The masterclass will explore life in the studio by using the music of superstar composer John Williams. A simulation of a recording session (using clips from such films as Indiana Jones, Temple of Doom) will demonstrate the use of click track, headsets, transmitters, microphone placement, and recording "to picture". Mr. Williams will discuss the differences between live performance technique and recording performance techniques. Students will be asked to participate in "the session".
---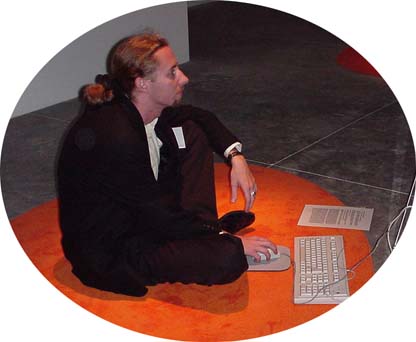 "Palimpsest 21.2.2001"
Winifred Smith Hall
University of California, Irvine
8:00 pm, Free
An immersive musical archeology -- a tour through the sound world of Michael Ferriell Zbyszynski, featuring works new and old, live and taped, improvised and composed, spoken and played.
---
"New Music/New Technology"
Winifred Smith Hall
University of California, Irvine
8:00 pm, Free
An evening of world premier electronic and electroacoustic music by UCI students.
---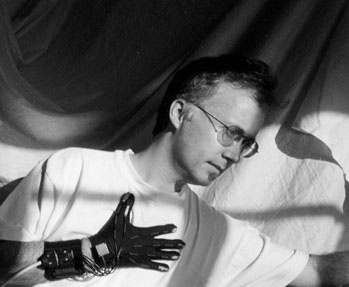 Winifred Smith Hall
University of California, Irvine
8:00 pm, Free
"Vis-à-vis" is a dramatic work featuring Katherine Bergeron for solo soprano, interactive electronics and interactive video, based on a text by Rainer Maria Rilke. The text, "Gesichter", from Rilke's collection "The Notebooks of Malte Laurids Brigge", is a rumination on the nature of faces, and the depths of seeing required to truly know a person. A second work on the program, "Continuities", features Butch Rovan performing with his custom glove controller. The piece was conceived as an extended virtual "reading" of a short text, a poem by the American poet Archie R. Ammons titled "Continuity".
Butch Rovan is a composer and performer on the faculty of the College of Music at the University of North Texas, where he directs CEMI, the Center for Experimental Music and Intermedia. Prior to joining UNT he founded the computer music studios at Florida State University, and was "compositeur en recherche" at the Institut de Recherche et de Coördination Acoustique/Musique (IRCAM) in Paris. Rovan is the recipient of several awards, including the George Ladd "Prix de Paris" and a mention in the 1998 Bourges International Electroacoustic Music Competition. He frequently performs his own work, including concerts for his custom glove controller at the 1999 International Computer Music Conference in Beijing and at the 2000 SEAMUS conference. Recent performances include the 2000 ICMC in Berlin, and a commissioned work for the Palindrome Intermedia Performance Group in Nürnberg, performed in Münich, Paris and Monaco.
Rovan's research into gestural control and interactivity has been featured in IRCAM's journal "Resonance," the Computer Music Journal, the Japanese magazine "SoundArts" and is featured on the new CD-ROM "Trends in Gestural Control of Music", published by IRCAM summer 2000. He has presented his work at the international conference "KANSEI: The Technology of Emotion", the 1998 International Computer Music Conference, the 1998 IEEE International Conference on Systems, Man, and Cybernetics and at the 1998 SEAMUS national conference.
---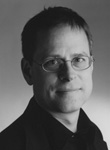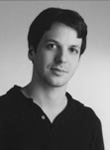 Winifred Smith Hall
University of California, Irvine
12:00 noon, Free
Guest artist lecture on interactive dance technology at UCI, sponsored by the Chancellor's Distinguished Lecture Series and the UCI Dance Department.
Riverbed will be in residence at UCI April 9-19. Information on specific lecture and performance events by Riverbed will be posted soon in this space.
---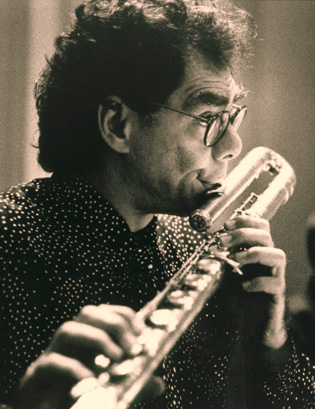 Thursday, April 26
ROBERT DICK
Composer and Flutist
Concert 8:00 pm, Free
UCI Little Theatre (Humanities Hall 161)
University of California, Irvine
Lectures on music for flute and electronics
12:30 pm and 1:30 pm, Free
Winifred Smith Hall
University of California, Irvine
Robert Dick, one of the world's foremost avant-garde flutists, performs a concert of his own compositions for solo flute and for flute with electronics.
The residency of Robert Dick is funded in part by the Brannen-Cooper Fund.
Re-Illuminations (1985)
T Might Equal C to the Tenth (1981), for bass flute
Eye in the Sky (1993), for openhole alto flute
Density 21.5, 6, 7, 8 & 9, by Edgard Varèse (1936/1946), arranged for five flutes by Robert Dick (1994)
Felix on the Helix (1997) for flute with Robert Dick "glissando headjoint"
Improvisations on the Improvisations of Wasily Kandinsky (1999) with slide projections of the paintings
OR (1978)
Sea of Stories Remix (1994) for multiple flutes and voices
All works composed by Robert Dick and published by Multiple Breath Music Co. (B.M.I.) unless otherwise indicated.
Robert Dick is artist-in-residence at UCI April 24-26, 2001. During that time he will present a variety of lectures, demonstrations, master classes, and a concert.
---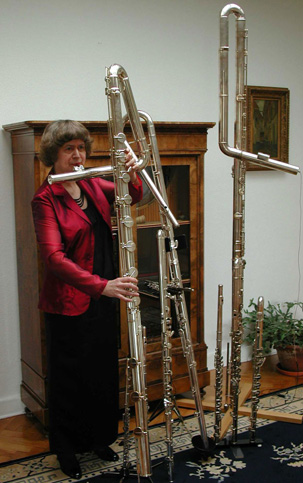 Winifred Smith Hall
University of California, Irvine
8:00 pm, Free
Versatile flutist Beate Gabriella Schmitt performs a concert of music for flutes, dancers, and interactive computer technology. The concert includes a new collaborative work for dancers, video, flutes, and interactive computer processing (Lisa Naugle, choreography; John Crawford, video; Christopher Dobrian, music and interactive audio software; John Jannone, interactive video software; UCI dance students, dance), as well as new compositions for flutes and electronics by composers Thomas Seelig and Christopher Dobrian.
---
Wednesday, May 30
"Interactivity, Schminteractivity"
A lecture/demonstration by
CHRISTOPHER DOBRIAN
Music and Media Building
Motion Capture Studio, Room 218
University of California, Irvine
5:00 pm, Free
How would you like to interact with computers? Are our expectations too low, limited by unimaginative models of interaction? An analysis of the use of computers in "interactive music performance" situations, as a metaphor for human-computer interactivity in a variety of situations.
---
This site is designed and maintained by Christopher Dobrian.
dobrian@uci.edu
April 21, 2001