! -- This page was last modified on January 31, 2013 -- >
GASSMANN ELECTRONIC MUSIC SERIES
2012 - 2013
---
---
---

Thursday October 18, 2012
The Music of Conlon Nancarrow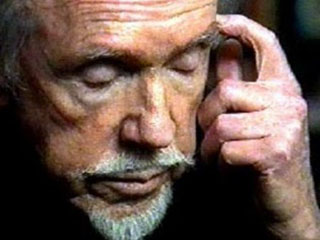 Winifred Smith Hall, UCI
8:00 pm, Free
The extraordinary automated piano music of inventive American-Mexican composer Conlon Nancarrow is recreated, along with electronic realizations and works for instrumental chamber ensembles, on the centenary of his birth.
This concert is presented as an event of the multisite online International Symposium on the life and music of Conlon Nancarrow, organized by Dr. Robert Willey, who has co-curated this concert.
---

Tuesday November 13, 2012
KarmetiK Dream Space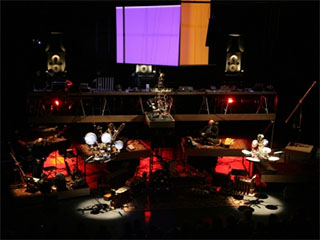 Winifred Smith Hall, UCI
8:00 pm, Free
KarmetiK Dream Space: Decoding Dreams is a concert of modern techniques for blending electronic music with custom-built interfaces, robotics, and digital culture, composed and performed by KarmetiK and the Music Technology Interaction Intelligence and Design program of the California Institute for the Arts. The concert is free and open to the public; no ticket is required.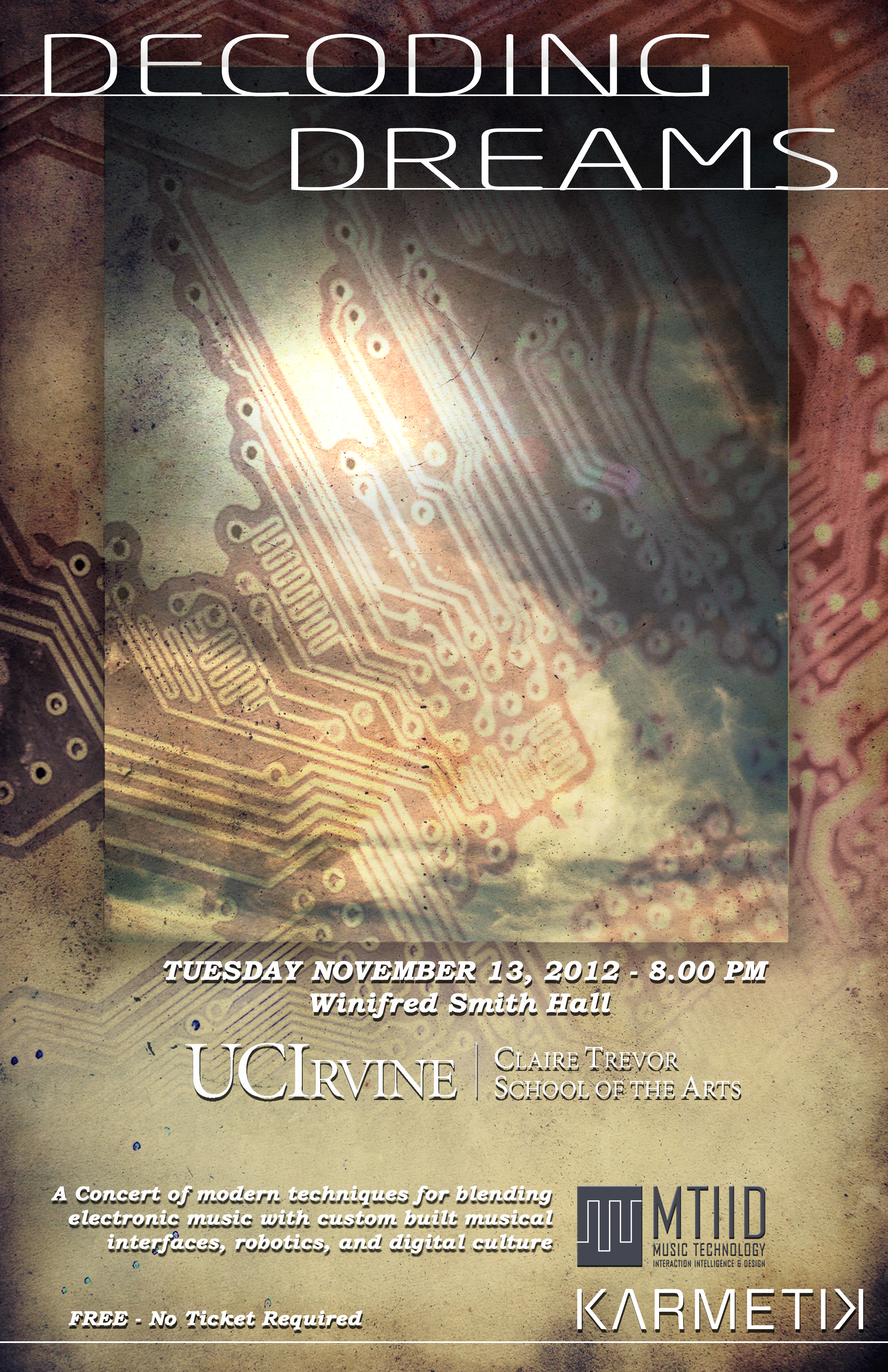 Music Technology: Interaction, Intelligence & Design is an interdisciplinary program at Cal Arts focusing on technologies for the creation of sonic and visual art. KarmetiK is a think tank of artists and engineers exploring a digital renaissance, seeking to question and redefine the boundaries between music, the visual arts, and technology. Together they will present a "digital dream world" of musical and visual performance, displaying interfaces and robotics of their own design. This promises to be a remarkable presentation of new sonic and visual techniques and technology.
---
---

Thursday February 7, 2013
nIceLAndscapes
Speaking Sounds / Singing Words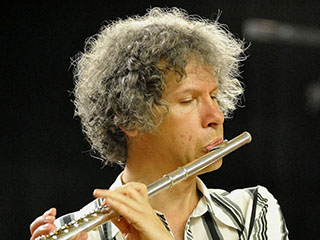 Winifred Smith Hall, UCI
8:00 pm, Free
Works by John Cage and contemporary French composer Ivan Bellocq are performed by Ivan Bellocq, flute, Robin Buck, baritone, Jeremie Favreau, piano, and others. The concert includes a premiere of Bellocq's Sea Fragment for ensemble and electronics.
---

Friday March 1 and Saturday March 2, 2013
New Directions
New Approaches to Composition and Performance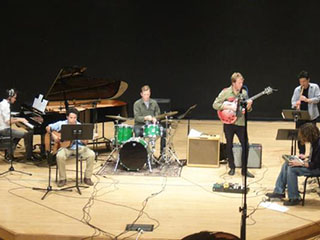 Winifred Smith Hall, UCI
8:00 pm, Free
In conjunction with the ICIT Symposium: New Directions in Graduate Music Programs hosted by the UCI MFA program for Integrated Composition, Improvisation, and Technology, the works of composers and improvisers from across the U.S. are presented in two concerts of all new music.
---
---

Wednesday May 1, 2013
Manuel Laufer
Contemporary Works for Piano and Electronics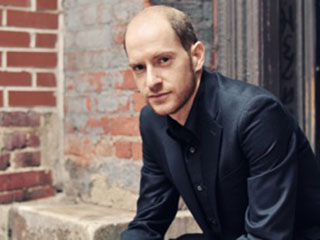 Winifred Smith Hall, UCI
8:00 pm, Free
Composers from Latin America are featured in this program of contemporary music for piano and electronics performed by UCI alumnus Manuel Laufer.
---

Wednesday May 15, 2013
ICIT Student Concert
New music works by students of the UCI Music Department's innovative MFA program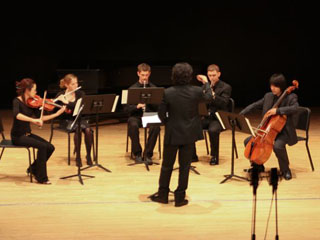 Winifred Smith Hall
8:00 pm, Free
The fifth annual concert presenting original new works by first-year MFA students in Integrated Composition, Improvisation, and Technology (ICIT) in the UCI Music Department.
---
This page was last modified on January 31, 2013.
Christopher Dobrian
dobrian@uci.edu