! December 29, 1997 >
The GASSMANN ELECTRONIC MUSIC SERIES Presents
DAVID ZICARELLI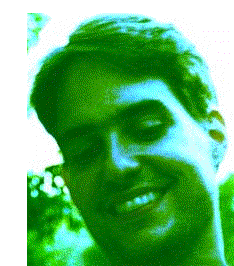 Making Sound with Visual Computer Tools
A LECTURE/DEMONSTRATION by one of the world's foremost computer music programmers.
Wednesday, January 14, 1998
UCI, Computer Science Building, Room 432
Refreshments 2:30, Lecture 3:00
FREE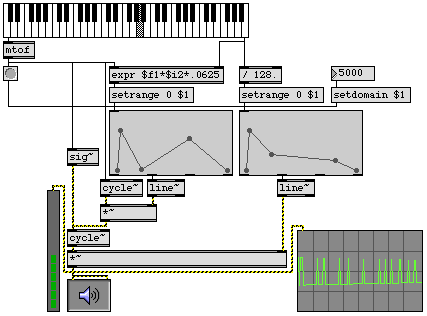 DAVID ZICARELLI will discuss the history of scientific and engineering methods for visualizing sound and our perception of it. He will demonstrate software that displays sound signals at various stages of processing in a computer environment, and explore how it affects the user's experience in the environment.

David Zicarelli is the programmer of computer music applications that are widely acknowledged to be among the most innovative and imaginative tools for experimental music. In the 1980s, he worked on the interactive algorithmic composition programs M, Jam Factory, and OvalTune for Intelligent Music. For the past seven years he has been working on MAX, a graphical programming environment for music originally developed by Miller Puckette. Zicarelli's latest collaboration with Puckette is a signal processing extension to MAX called MSP that he is foolishly trying to sell himself. Zicarelli has a doctorate in Hearing and Speech Sciences from Stanford University. That should really help him in the business world.

For more information, phone (714) 824-7288.