! -- This page was last modified on May 14, 2001 -- >
Intersections of Technology, Arts, and Culture

A Series of Research Presentations at UCI
Academic Year 2000-2001
---
Wednesday, January 10
READING DIGITAL CULTURE
David TREND, Professor of Art, UCI
5:00 pm, Music and Media Building, Room 316
Digital culture promotes the idea of a utopia made possible by technology: a virtual land of increased knowledge, wealth, and human possibility. How does this vision compare to life in the "non-virtual" world, especially in regard to communication and education?
---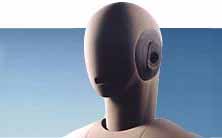 Wednesday, January 17
3D SOUND
Franz PUSCH, President, VR Sound
5:00 pm, Arts Studio Four, Dance Loft, Room 201
Sound recording in the 21st century using Binaural Head Systems; a brief introduction to the use of head-related transfer functions in stereo sound recording. Virtual reality recordings of acoustic musical instruments.
---
Monday, January 22
BITHEADZ SOFTWARE SYNTHESIS AND SAMPLING
Steve O'CONNELL, CEO, Bitheadz Inc.
5:00 pm, Music and Media Building, Room 316
Today's general-purpose computers are more than fast enough for sophisticated software synthesis and sampling. Using the current generation of Macs and PCs, you have more horsepower at your fingertips than the current generation of hardware synthesizers; and the integration between your synths and sequencers is superior since they're on the same machine.
---
Wednesday, January 31
HEAD GAMES BY PROXY
Robert NIDEFFER, Assistant Professor of Art, UCI
5:00 pm, Humanities Instruction Building, Room 135
PROXY is a new-genre head game about agents and agency. It is an overtly academic, non-democratic, text-driven, conceptually motivated, unpredictable and often impenetrable set of rule-driven role plays, none of which is ever made quite clear.
---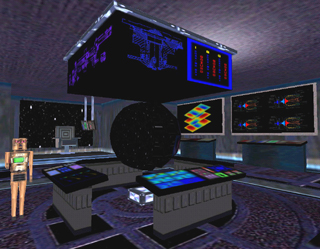 Wednesday, February 7
BEHAVIOR IN VIRTUAL ENVIRONMENTS
Michael D'ZMURA, Professor of Cognitive Science, UCI
5:00 pm, Social Sciences Laboratory, VR Lab, Room 334/337
Michael D'Zmura will present work on search and navigation in 4D environments and on multi-user environments with embedded browsers.
---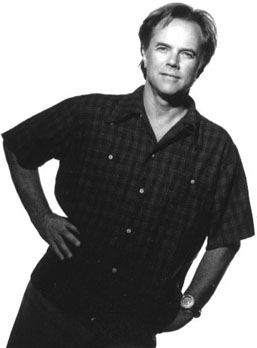 **CHANGE OF DATE!!**
New Date: Thursday, March 15
GRAFIK DESIGN AFTER THE END OF PRINT
David CARSON, Computer Artist
New Time and Location: 6:30 pm, SSPA 1100
David Carson discusses his work at the crossroads of typography, graphic design, and fine art.
---
Wednesday, May 9
BEYOND THE PICTURE PLANE
Larry KAGAN, Sculptor
5:00 pm, Music and Media Building, Room 316
Kagan explores questions of dimensionality and perception in the interaction between object and shadow. He will present a new visual language that combines object and shadow in a new format that creates shadow drawings of ordinary objests in unexpected ways. He will also discuss his project with a major software company to develop intricate multiple shadow images based on differently positioned light sources.
---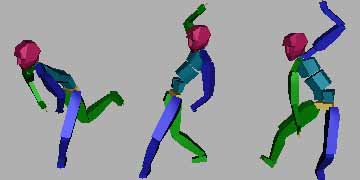 Wednesday, May 23
DANCE IN THE DIGITAL DOMAIN
Lisa NAUGLE, Assistant Professor of Dance, UCI
12:00 noon, Music and Media Building, Motion Capture Studio, Room 218
A presentation of Ms. Naugle's current research in the use of motion capture and motion tracking systems in choreography.
---
Wednesday, May 30
INTERACTIVITY, SCHMINTERACTIVITY
Christopher DOBRIAN, Associate Professor of Music, UCI
5:00 pm, Music and Media Building, Realtime Experimental Audio Lab, Room 216
How would you like to interact with computers? Are our expectations too low, limited by unimaginative models of interaction? An analysis of the use of computers in "interactive music performance" situations, as a metaphor for human-computer interactivity in a variety of situations.
---
ITAC is made possible by the UCI Senate Council on Research, the Gassmann Electronic Music Studio, and the departments of Information and Computer Science, Electrical and Computer Engineering, Music, Dance, Studio Art, and Drama.
---
This site is designed and maintained by Christopher Dobrian.
dobrian@uci.edu
May 14, 2001